** Two Hundred and Twenty Four **
i was browsing through the net and found THIS!!! OMGWTFH!!!
ADIDAS JEREMY SCOTT WINGED SHOESSS!!! *w*
*does grabby hands* I WANT!!!!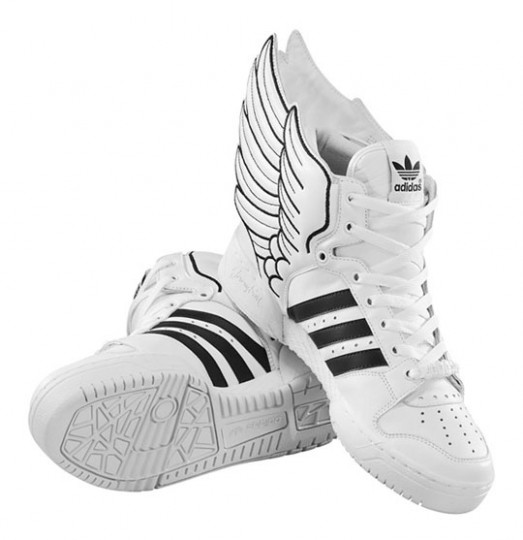 This one has wings on both sides. but it only comes in this colour or all white. which is like =___=
This one comes in FOUR colours!!! =D with one wing on each shoe. which works for me really...looks pretty nice...
YES!! I LIKE THE SILVER ONE!!!!
OMG THESE MAKE SUCH A NICE PAIR OF DANCING SHOES. *W*
SOMEONE GET THEM FOR MEEEEE...I LOVE YOU!!! =D
toodles,
RACH